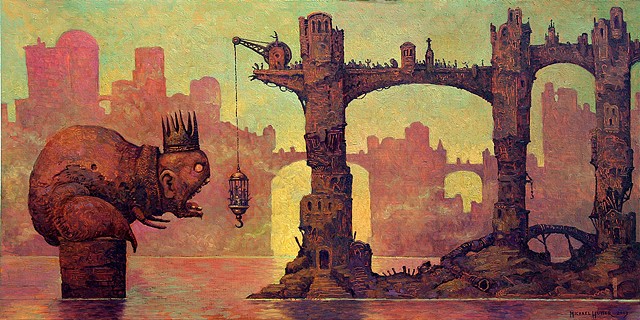 Scarlet Seven Fine Art is located in Troy, New York's historic Downtown neighborhood. Opened in May 2017 by artists Jon Christopher Gernon & Jillian Platt, Scarlet Seven features exhibitions of established and emerging artists. Our gallery ranges from Abstraction to New Contemporary and Pop Surrealism with a strong focus on Painting, drawing & sculptural works.
Current:
Check back soon for our next show summer 2019!
Hours & Location:
By appointment until next time!
Image: Feeding the King by Michael Hutter - Oil on wood